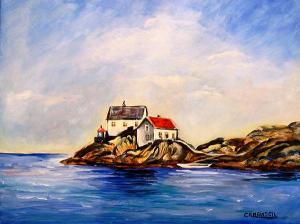 There is a rhythm to life. It starts in the womb with the beating of two hearts: the motherís and the infants. The cadence continues even when the two separate. The constant heartbeat within provides a backdrop for the rest of life.

Some people are out of sync with this life drum. They donít connect easily with other people. Their thoughts are sometimes scattered. Their internal clock and brain are always at odds with each other. Their relationships are few. They sometimes drive as if they were the only ones on the road. In much the same way, they crash and bump through life until someone or something stops them.

Iíve met people like this. My heart goes out to their aloneness as they try to fit into a society that hears a different drummer and walks to the tune of conformity. They walk a narrow line. Some grow into genius-hood. Others into insanity; crashing down the walls that separate them from others to say: ďHere I am. Look at me! See who I am.Ē If they canít win the game of life by ordinary means, they will do it in some other way.

In the past few weeks, televised news has shown us so many killings and shootings. So many people hurt by the few who simply didnít fit in. Within their confused minds, experiencing confusion, emptiness and pain, they went unnoticed until it was too late.

Why am I writing about this subject in an artistís blog: because talented people sometimes feel alone and apart. If they or their work are not getting noticed, they feel unneeded and unwanted. Failure is a word to be feared instead of a stepping stone of learning.

We all must fail. It is an inevitable part of life. But if we take that failure and examine it, turn it over, digest it and try to discover the whys and why notís we may gain some clarity. Avoiding mistakes the second time is easier with hindsight illuminating our choices.