Carol Allen Anfinsen Art Collections
Shop for artwork from Carol Allen Anfinsen based on themed collections. Each image may be purchased as a canvas print, framed print, metal print, and more! Every purchase comes with a 30-day money-back guarantee.
About Carol Allen Anfinsen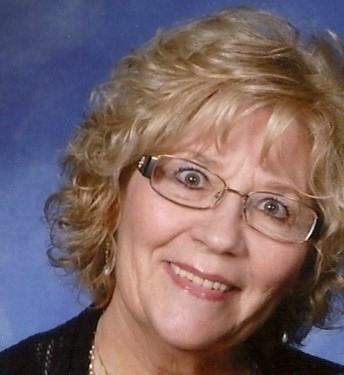 Welcome to "AnfinsenArt." I am an artist with a free-lance writing background. Please visit my blog on this page and at: http://anfinsenart.blogspot.com. I am also on facebook and Twitter as AnfinsenArt.

© Copyright ALL RIGHTS reserved
All work in this gallery is the original work of Carol Allen Anfinsen. It is for sale, copyrighted to Carol Allen Anfinsen and, as such, is protected by US and International Copyright laws.





I started my writing and fine art career through stories and articles published in children's magazines. This led to the completion of several eucational video scripts; consulting with such entities as Marshfilm Companies, The Learning Exchange, local school districts, Courage Center, St. Paul Companies, Vancouver Aquarium and Northwest Airlines to name a few. I told the photographers what to shoot which required visual thinking. To make my job easier, I began my art education. I credit excellent teachers and my own experimentation for my style and success. Thus far, most of my sales have come through commissioned artwork.

Many people influenced my life, but especially my grandfather. He was not only a school teacher, he was my school teacher. Through his eyes, and through his remarkable gift for teaching the subjects he loved, I developed a keen appreciation for nature.

It was not unusual for grandpa to gather his students around him to show us firsthand what it felt like to touch the hairy legs of his pet tarantula, or to observe a leggy garden spider inch its way over his hand and up his arm as the sunlight sparkled on its shiny patterned back. His lack of fear made us eager and unafraid to explore the world around us.

All grandpa's stories were "hands-on" and part of a grander scheme, as he explained how important each harmless creature was in the cycle of life and to the success of his own garden. A garden which his granddaughters loved well and explored often.

After watching a bright green snake twist in his hands, grandpa turned us loose in the garden to pick fresh peas. Afterward, he showed us how to run our thumbs up the shell's ropey spine to unzip the juicy morsels inside. We savored the flavor and the crunch that couldn't compare with the cooked, mushy peas we left uneaten on our dinner plates.

Grandpa fed us an endless supply of memories and enough visual pictures to keep me painting and drawing for a lifetime. Formal art classes and my own experimentation provided the backdrop, along with a free-lance writing career that merged in this web site.

During my writing career, I created children's stories, scripts, educational and training materials for schools, physician organizations and corporations. I also designed, wrote and published newsletters, brochures, stationery and varied marketing materials using elements of graphic design.

Some artists create for the shock value; others use art as an excuse to offend, liberate or denigrate. Since art is subjective, the viewer makes the final call. My own personal belief is that art should uplift, inspire, educate and challenge the viewer's mind, heart and soul. Please explore and enjoy my "brush" with God.